When I was little…I always wanted to wear a big poofy skirt on my wedding day. It was the thing that dreams were made of. The first time I got married I still had this vision in my head.  However that was quickly removed by each dress shop I visited. "Oh you're too short for that hun" and "You are a little too heavy for that look". I ended up letting my mother select my dress and I hated it. Still to this day when I look at pictures of it.
This time around, I am doing what I want. And what I want is a big ass poofy tulle skirt. Yes I know it's ridiculous. But who really cares? This is my day and I'm going to enjoy every minute of it. When I started looking at the costs of a tulle skirt, I was a little shocked. Tulle itself is pretty cheap. So why were these skirts costing $300, $600, or even $1000???? I decided being the crafty gal I am to make my own. I'm not finished yet…not even close, but I can tell you this is definitely a time consuming labor of love! I am however just tickled pink as to how the results are coming along. Below I have listed some instructions and a few pics to help you out in case you want to tackle your own.
Materials Needed:
8-10 rolls of tulle (I used 6×25 matte black from Hobby Lobby)
1/2 to 1 inch elastic
Needle and matching thread
Sharp scissors
These are the supplies I started out with….10 rolls of matte black 6×25 tulle, 1 inch elastic for my waistband, and needle with matching black thread.
This is the tulle I used for my skirt. I liked the way the matte black looked. However if you want something a little more fun, they have glittery tulle as well.
The elastic I used was 1 inch and woven. I loved the way the back side of the elastic feels…very soft. You can use a thinner elastic if you like but I wanted a waistband that would stay put and not roll.
Instructions for making the skirt:
Measure your natural waistband or where you would like the skirt to hit. Take that number and subtract 4 inches to make account for the fact that the elastic has give to it. Place it around your waist after you have cut it to make sure that it will be comfortable for you to wear.After I cut the elastic the length that I wanted it I also burned the ends with a lighter to make sure they would not fray.
Sew the two ends of the elastic together either by hand or with a sewing machine. If you sew it by hand make sure you make more than 1 row of stiches to ensure that the elastic stays together. I sewed both loose ends to the waistband and then sewed an X through the middle of the sewed ends to make sure nothing would come unraveled.
Now you need to cut your tulle. Measure from the ground or wherever you want the skirt to hit up to your waist. You will need to make loops with the tulle to wrap around the elastic waistband so double the length of your tulle. I measured from the ground, pinned the tulle to the elastic around my waist and then dropped the roll back to the floor and cut the tulle off the roll even with the other part of the tulle. Once you have your "master copy" piece you can start cutting your tulle. I do a roll at a time. I cut and then add to the waistband.
To add tulle to the waistband, bring the two ends together and then grab the top part of the loop they have made at the top. Place the loop behind the elastic waistband so that the top of the loop sticks up above the elastic. Now take both ends of the tulle and pull them through the loop and down. You should now have a tulle strip hanging below the waistband. Continue doing this with all of your tulle strips until the waistband begins to resemble a skirt. Here's what mine looked like right after I started:
Here is what my skirt looks like now:
It is definitely time consuming but totally worth the effort! By the time I finish the entire skirt I think I will have spent about $30. Not too bad for a skirt that would have cost me $600!!! Not to mention it is custom made to my size. Can't get better than that!
I will post the finished skirt pictures once it is completed. Please let me know if you have any questions about how to do this. A great online tutorial to watch is :
http://www.diynetwork.com/how-to/make-and-decorate/crafts/how-to-make-a-classic-tulle-tutu
My skirt will also have a large bow tied around my waist when finished. My next project will be making this bow in black: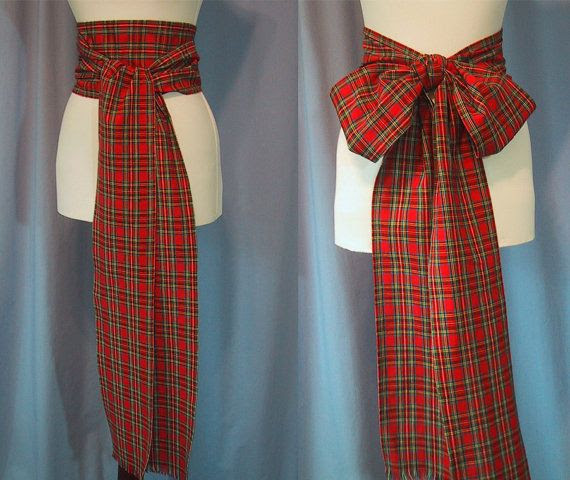 I can't wait to show off the finished project!
Cheers, Gigi